Recent months have seen a succession of strikes in New Zealand, following the election of a new Labour government under Jacinda Ardern late last year.
More than 4000 public servants in the tax and business and employment departments have held three short strikes since July. Cinema staff at Hoyts have taken action and primary school teachers are planning a full day strike in August, their first in 24 years. In the largest strike so far, 30,000 nurses walked off the job for 24 hours in July, in their first national strike in 30 years.
Danni Wilkinson, a rank-and-file nurses' union activist in Auckland, spoke to Solidarity about what's behind the increase in strike action.
Why have nurses in New Zealand been taking strike action?
About 15 years ago nurses received a decent pay rise but since that point our pay has started to slip behind [the cost of living]. By the end of last year our pay growth was 15 per cent behind growth for the median, the minimum and the higher wage. They initially offered us three lots of 2 per cent [over three years] which then increased into 3 per cent [a year] but that still leaves us behind pay wise.
Staffing levels have become unsafe both for patients and for nurses. Taking leave has become problematic, people are called in on their days off or expected to work overtime.
We're fighting for better pay and better working conditions.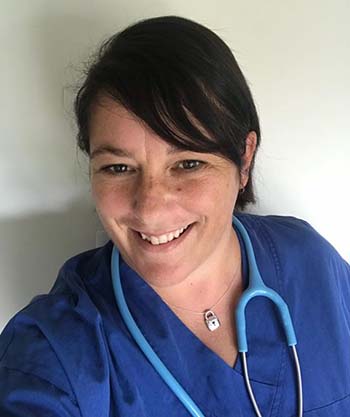 How has the nurses' campaign unfolded?
Towards the end of last year we were presented with an offer which our union recommended we take. We declined that offer and then two nurses, one from the north island, one from the south island started a Facebook page. That grew quickly until it had about 50,000 followers. From that a march on 12 May got groups of people organising in each city. I think that got people motivated.
At the same time a petition was presented to the government, again organised by this grassroots group, to say that we wanted staffing improvements.
We voted to take strike action, but the first strike on 5 July was cancelled because the union was presented with an offer. We declined that offer and went on strike on 12 July for 24 hours.
That was fantastic, there were pickets at most of the major hospitals, and the major cities also had a march.
For the most part public support has been fantastic. We had Unite, First Union and PSA and other unions on strike days when we were marching.
But not a lot happened for the nurses between the strike and the offer that we finally accepted. Union officials made it clear that they did not intend to issue further strike ballots nor organise any further industrial action.
The same offer was presented a third time, though with the pulling pack of a new salary step to three months earlier, and perhaps as a result of wearing down the members, this offer was accepted.
The government did show that they were listening to some extent and signed an accord with District Health Boards, promising to hold them accountable for ensuring that staffing levels were resolved in a timely manner. There is no word on how this will be done however.
Rank and file union members are now looking at the union's structure to see what could be changed to ensure that they are listened to and advocated for better in the future.
When was the last time nurses went on strike like this?
Nurses in New Zealand last went on strike in the 1980s. During the global recession we were told there's no more money this time but wait until next time, then there were the earthquakes in Christchurch that cost the government a lot of money.
Then we were told, wait until next time and we'll make it an election issue—if a Labour government gets in they'll probably give you more money.
After a lot of promises and a lot of 'wait until next time' now we feel like we've waited long enough.
Teachers are looking to strike as well in the next couple of weeks, I think for similar reasons. They want smaller class sizes and more money. I think across the board the working class are standing up and saying we need to live and pay our bills.
Seeing nurses who never strike taking action has been a bit of motivation, with people saying, if they can why can't we?
Has the fact New Zealand has a new Labour government helped encourage nurses to take action?
I think the promises of 'wait until next time' and being told that we can work with a Labour government has contributed but it's not all of it.
Traditionally Labour have put a bit more money into health and education but they've also talked a lot this time about fiscal responsibility. Having to form a coalition government with New Zealand First has also made a difference. I don't think that they've loosened the purse strings as much as we would expect a Labour government to do.