Solidarity spoke to residents of Western Sydney about the police targeting of the area to impose stay at home orders and how people are struggling under lockdown
Western Sydney is at the centre of Sydney's COVID outbreak—and the government response has been to swarm the area with police and the army to enforce lockdown restrictions.
NSW Premier Gladys Berejiklian is now encouraging the police to be even more heavy-handed, increasing on-the-spot fines to between $3000 and $5000 and sending in a further 500 Defence Force personnel.
The NSW government has continually sought to shift the blame onto these communities for the ongoing increase in cases.
Health Minister Brad Hazzard has openly used racism to scapegoat migrant communities in the area, saying that while infections were down in some places, "There are other communities and people from other backgrounds who don't seem to think that it is necessary to comply with the law."
This has been a disaster, destroying the kind of social solidarity needed to tackle the pandemic.
"We do feel unfairly targeted," Rana, who lives in Granville, told Solidarity.
"We also see it as an extension of the treatment we get from police all the time. I think that's where a lot of the frustration is. Now people hate them more than ever. We are already in over-policed communities. The police love to gang up on us.
"I have been doing both grocery shopping for my family and continuing my daily exercise. Sometimes that's walking and sometimes that's weight lifting.
"In the beginning of lockdown, my gym had an outdoor setup that was completely legal—only one person at a station, outside of the gym facilities. We had police officers showing up every other day. I have also had friends who are coaches have their cameras checked.
"Police started showing up at grocery stores and shopping centres as the initial lockdown was announced. From the beginning they were standing on the entry to stores checking bags to see if items were essential. At my local Woolworths, they began checking ID.
"Right now, helicopters make announcements about two times a day. The difference between the announcements I've seen recorded at Coogee and the announcements they're making here may appear semantic to others. In Coogee they say, 'if you don't disperse, police will be notified'—here, they hover over kids on a basketball court and say 'the police will be here in a minute to give you a fine'.
"The lockdown itself has exacerbated mental health issues but when there was such a clear distinction between the treatment of Bondi locals and people from the area, a lot of people became distrustful, angry, and resentful."
Unlike during the initial lockdown last year, this time the federal government has refused to deliver any increase to JobSeeker payments. This is despite the epicentre of the outbreak, and the harshest restrictions, being in some of the most deprived areas of Sydney.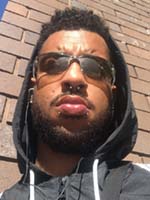 Kwabi, who lives in Pendle Hill, said, "A lot of us in the West feel like fugitives for leaving our home now.
"Even if you can't see the police you know they are around. I've noticed that there's a lot more visible arrests in the neighbourhood since this lockdown started, outside of COVID-related stuff. We always have some police presence but there's more surveillance now. It's a show of force, they are using COVID as a way to extend their powers.
"Another huge thing is the helicopters. Just before I got on the phone one just came overhead and was hovering above the houses."
Financial support
Kwabi explained, "I'm on JobSeeker at the moment and have been since the beginning of COVID last year when I lost my job. It's definitely not enough money, I can pay my rent and then I'm broke, so I'm hungry for two weeks until I get to pay my rent again."
"I've just spent the whole day trying to get my Dad that payment because he's a full-time worker whose wage would be about $1200 a week, and $750 isn't going to cover his bills.
While those stood down from work are also able to receive government support, "The $750 payment is also definitely not enough," he said.
"The administration won't accept his identity, denying him the disaster payment because of a name error in the system. I feel like they find every excuse to deny payments or delay payments. He's been trying to get the payment for probably a week now."
The NSW government is making the same mistakes that were made in Melbourne when the "second wave" spread widely there in multicultural working class communities last year. Far more of those in Western Sydney are essential workers who have to leave their homes to work.
There has been a failure to work with local communities to explain the need for health restrictions or to provide adequate support. The NSW government had 18 months where it could have prepared to handle such an outbreak. The failure to do so has seen it making panicked decisions on the run.
Instead of the focus on policing, "they should put that money into the community, bring back JobSeeker to a liveable rate, increase testing and improve the vaccine rollout," Kwabi told Solidarity.
The focus on blaming people for not complying with restrictions also serves to shift attention from the government's own failings over the health response needed.
The most obvious failure is in scaling up testing to the level required during a major outbreak.
People in Sydney and other parts of NSW have been left waiting up to four or five days for a test result. The rundown of the public health system means the government has relied on outsourcing to private companies to provide surge capacity.
Laverty Pathology, a private company that does 30 per cent of NSW's COVID testing, has seen long delays in returning results due to its failure in data entry processes.
Eliza, who works as a mental health nurse at Blacktown hospital, said that Western Sydney's health system is "understaffed already let alone if large numbers of staff need to isolate" due to COVID.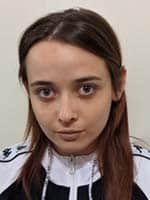 "There is a massive and rapidly growing population without any reasonable increase to necessary resources.
"Prior to the pandemic we were already bursting at the seams, struggling with severe understaffing across all public hospitals and health services.
"In mental health for example: cuts to the 24/7 Mental Health Helpline rendering it no longer a 24-hour service, no regular or full-time psychology available to patients; and only one part-time Aboriginal Liaison Officer for all mental health patients across Western Sydney.
"COVID rules are failing to keep the health system safe. For example, since day one we have been 'self-screening' when we get to work. This means walking through the patient and visitor area of the ward, into the nurses' station (passing up to 20 people in the process) checking our own temperature, and finding a coloured sticker to label ourselves 'screened'. Nobody checks on this, we get busy and distracted and sometimes forget to do it.
"If a nurse has symptoms, nothing is stopping her from not recognising them or minimising her concern so that she can stay at work and avoid losing income and leaving the ward even more understaffed.
"Still, today, we don't have access to adequate PPE. Just last Thursday we were told we have to wear goggles at all times while at work … but some wards don't have any goggles to use. Overall, it has been a totally horrible response to the pandemic from the state government."
Vaccination
The hopeless delays in the vaccine rollout have also left the health system exposed, Eliza said. "Nurses and midwives were told they had 'access to priority vaccinations' since around early April, however, the actual process has been extremely slow and disorganised. Most nurses were only able to access them in late June/early July, with many still unvaccinated.
"It's obvious they could have done better than this. For as long as I've known, health workers access the yearly flu-vax via a relatively seamless and well-organised process (vaccination hubs for staff set up for several weeks across health facilities, with staff always able to access flu-vax easily and while on the clock).
"The COVID vaccination process since the start saw continuous failed registration processes, emails with broken links, constantly conflicting and changing information, among other failings.
"We can see the result of this failure now in Liverpool, where an unvaccinated student nurse was undertaking unpaid work for their university placement and unknowingly infected multiple patients across the hospital, now resulting in several deaths.
"Even at this stage, many nurses are still struggling to access vaccinations."
In the long term, vaccination is the only way out of the COVID crisis. The speed of the rollout in Sydney is now increasing although the chance of catching the virus is now far greater.
But there are still major flaws. Hundreds of people lined up for hours last week in Western Sydney hoping for a vaccine, after a major rush caused by the government's new rule that construction workers could go back to work only if they'd been vaccinated. Some even camped overnight outside a clinic run by the Lebanese Muslim Association in the hope of securing a dose.
It was another case of announcing a decision and not preparing for the consequences.
We need to keep fighting for proper resources for the health response needed—through rolling out vaccines, adequate testing and all necessary safety measures for those still at work. And there needs to be further income support, especially for those forced to live in poverty on JobSeeker.
This is the kind of response that can deal with the health crisis—not sending in cops and the army to target Western Sydney.